About Membership
Membership is open to all who are interested in the art of East Africa. To join, follow the Join link at the top of any page.
The system will ask for your email, a user name, and a password. It will then send a message by email to which you must reply to create your membership. You can then sign in with the credentials you created.
When you sign in you will arrive at your personal profile. You can edit the personal information and change privacy settings (link to Privacy Policy forthcoming).
You can create Member Updates like the ones on this page. Recent updates will echo here, and a smaller set of updates will echo on the Ugandart home page.
Enjoy your membership!
And if you are a Uganda-based artist and would like to appear in the Gallery,
contact us
.
Member Updates

https://youtu.be/ROvmMF7Dj9c

Added James Nsamba as associate editor.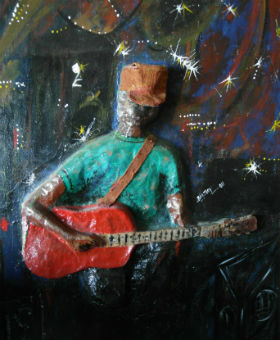 How can I be helped to get a loan

This is a sample comment on Yusuf's member page. Link goes to an item in his portfolio. By announcing new work and appending the link it all dovetails. Further automation forthcoming.
ugandart.com

I am a young artist who likes to transform lives of others through things i create. Plus am GOD fearing and open to welcome new friends in my life.